Attention Fans Of The Swedish Language!
Now You Can Finally Afford Your Very Own Private Swedish Tutor!
Introducing...
Virtual Swedish Tutor (Volume One)
Let's Face It...
Private language tutors cost way too much and they usually don't even know what they are doing. They think just because they speak the language that they know how to teach it.
Nothing could be further from the truth!
People who grow up speaking Swedish never had to learn Swedish as a foreign language, so how can they possibly teach you? They have no idea where you are coming from or what it's gonna take to get you fluent fast and efficiently.
Don't forget that they also rely on your money to pay the bills. The faster they teach you, the faster they need to find a new student to pay them between $20 and $100 per hour.
I Used To Be Just Like You...
l spent all sorts of money that I couldn't afford on books, CD's, computer programs and even lessons from native Swedes. I aced all the tests and completed all the advanced levels, but still felt completely hopeless in real life situations with Swedes.
So I decided to make my own program. I used it first to teach myself, then my friends, and then I sold it on the internet to scores of people around the world.
Now I Want To Take It To The Next Level
I want to give you the chance to get your very own private Swedish lessons from a REAL tutor at a price that anyone can afford! Not only do I live in Sweden, but I now have full Swedish Citizenship and A LOT of experience tutoring foreigners in Swedish.
With Virtual Swedish Tutor You will finally be able to master...
Pronunciation and Tone

Basic and Advanced Vocabulary

Verb Conjugation

Noun Declension

The Difference Between Spoken and Written Swedish

Word Construction

Grammar and Syntax

Slang and Colloquialisms

The Difference Between Formal and Everyday Swedish

Conversational Etiquette

Culture and Linguistic Taboos

And Much Much More!
The information contained within Virtual Swedish Tutor Volume One is worth well over $50 dollars...
Yet I'm giving it away right now for only 5 dollars! Try calling up your local Swedish tutor (if you can find one) and see if they will give you 70 minutes for $5. It's never gonna happen.
When you hire a local tutor, the lesson is gone and lost forever as soon as they take your money and run. With Virtual Swedish Tutor you can watch the videos over and over and over again until your heart's content. There's no waiting until next week and wasting more of your time and money on something you forgot.
With Virtual Swedish Tutor you can't forget and you can't lose because the videos are always there for you.
So stop messing around and order now before the price goes up!
Did I mention that there's a 45-day full money back guarantee?
Now you've really got no excuses.
And keep your eye out for Volume 2 Coming Soon!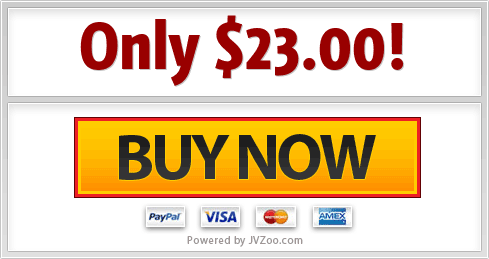 P.S. Virtual Swedish Tutor works best in conjunction with my "Lucky 13" super Swedish start up kit!