Do Just 2 Simple Things and Make Up To $350 - $1000 with these 25 Sites That Pay Cash!
Extra Cash Secrets:
SITES THAT PAY YOU! Volume 1 (2012).
Discover How To Make Money Online The Easy Way
This report reveals the 25 sites that will PAY YOU CASH to write, blog, take a picture or shoot a video.
Excerpts of REVIEWS FROM Others On This Report
Quote:
Originally Posted by cloudbacklinks
My Review:

... you'll see some golden nuggets ... I can definitely see the potential here to make $350 in 30 days ...overall a great pdf, I would recommend it even for double the price!
Quote:
Originally Posted by wealthyminds

...I would say that this system is great... Even if your English sucks (like mine), you can outsource the work and still make a decent cut of your profits.

I wish there was a resource like this one when I got started...Maurice is a genuine and a very resourceful person, and you will certainly gain from this ebook if you're looking to make your first $100 or even $1000 per month online. You can make more if you scale up!

Verdict: Great for beginners. Veterans will still gain from this as some of these lists are new even for me. Certainly worth $5, or even more.
Quote:
Originally Posted by andybeveridge
Here is my review.

...The report is easy to read and straight to the point and I think personally that someone who likes writing could easily make some extra money this way.

...it is an honest report that could help somebody get on the first rung of the earning ladder...I have been full time online for a couple of years and was spinning my wheels for a couple more but I have not heard about many of these sites.

It is worth the money...
Quote:
Originally Posted by fusionx22
Hi everyone,

I just joined the forums and already bought my first WSO....
If someone is a beginner to online marketing, and needs to earn some extra $$$ while they build their sites and get moving, this is a killer deal...just one of these programs will let them earn a livable daily income in only a couple hours...An advanced marketer could crank this up big time ...One article can easily pay you back x 3. Or, x 9 if you're smart about it
Now just imagine yourself making serious money online. Now imagine you are doing it with NO product to create or buy, NO outsourcers, NO domain, NO hosting, NO autoresponder, NO website, NO products or inventory and NO traffic!
This money making method is TOO EASY!
This is the technique I usually recommend to my new coaching students when they find it difficult to make money. I do this because it is the easiest way to give them a jumpstart of cash and encouragement.
The truth is, it TAKES MONEY to MAKE MONEY online. Everyone knows this in their heart, but some, well OK...MANY...refuse to believe it is true.
So where can you get the money needed to make money in your own online business?
In my experience, the fastest and easiest way is from a website that will hire you to do a job.
THE HARD PART
The hard part is finding the sites that are not scams and are allowing new signups.
I bet you have looked for such opportunities online. You may have signed up to sites, paid membership fees and even been taken advantage of. I am sorry if any of that is true.
You might think it is impossible to find such real sites. You may think they are only rumors and urban legend.
Well I assure you they are REAL indeed.
1 SHORT REPORT PUTS CASH IN YOUR POCKET
Don't have any idea where or how to find these sites?
No problem! I have done all the hard work for you and compiled a list of 25 websites that will pay you to do simple things for them online, like make a blog post!
Think about it, you won't have to try to go out and sell anything or deal with customers.
You wont have to send a bunch of emails or make a lot of phone calls.
And best of all you get to SET YOUR OWN HOURS. That means you can work WHENEVER YOU WANT To!
That's right , YOU WILL WRITE YOUR OWN PAYCHECK. You work as much or as little as you like, and make as much or as little money as you want, whenever you want.

HOW TO MAKE MONEY IN 2-STEPS
You just have to do TWO simple steps and collect your check!
STEP 1) SIGN UP TO THE WEBSITE
STEP 2) TURN IN YOUR SUBMISSION (Write an article, take a picture, post to your blog etc)
One site pays a MINIMUM of $350, another pays Up to $1000 or more
There is something for everyone here.
Some sites want really long, in-depth article reviews.
Some sites require as little as 3 sentences!
Most of the sources I show you here only require a computer and internet access. Naturally, if you are reading this, then you clearly have that!
There are no "application" or "sign up" or "membership" or "registration fees" at all. Each site is FREE TO JOIN and then when you fulfill their request, they PAY YOU!
FINALLY! A Proven way to MAKE MONEY ONLINE!
If you are frustrated with not being able to make money online, are a newb(ie), not interested in IM but still want to MAKE MONEY ONLINE or just want a fast and easy way to make money, then this report was written just for you!
Can You Write an ARTICLE?
Can you Make a BLOG Post?
Will you let a business pay to put an ADVERTISEMENT on your blog?
Will you write a REVIEW for a product??
If you can do any or all of the above then you can make GOOD MONEY with the sites listed in this report!
Some places pay a few dollars per task.
Some places pay a few hundred.
Some pay out up to $1000 or more!
Either way, these EVERY SINGLE ONE of these site are ready to PAY YOU CASH!
This is a no-nonsense report, with NO FLUFF!
Just a powerful report filled with a DIRECTORY LISTING of 25 sites and networks That Pay You!
Order now while the price is low, it goes up EVERY sale by 5¢
This is the LOWEST PRICE YOU WILL GET IT!
NO RISK 45- day money back guarantee.
Quote:
Originally Posted by icyguy
at first I was a bit skeptical if this gonna be another hype

...I truly suggest if you like to make money from Adsense, Amazon and Ad Network This guide will show you some new sites that you never thought would pay more for your efforts (some don't even require you to write full 300 words article)

...this is a unique WSO with a special twist to those who like to make quick bucks...is doable and no need to have special skills (except reviewing, upload and submitting)
This is the REAL DEAL - if you are not satisfied for any reason, we will refund 100% of your money!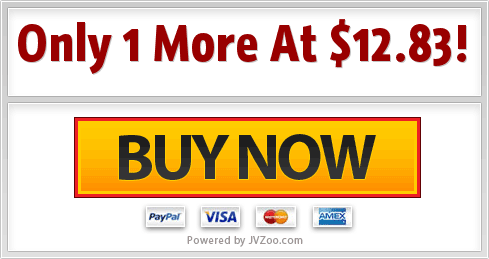 You are buying the PDF REPORT that lists 25 sites and networks that will pay you to complete tasks for them.
Warmest Regards,
Maurice W. Evans, Viral Marketing Expert
Certified Guerrilla Marketing Trainer
Certified John C. Maxwell Trainer
http://www.ExtraCashSecrets.com

P.S. Hurry up and Buy this report! The price goes up 5¢ every 5 sale, so the price you see is the LOWEST PRICE YOU WILL BE ABLE TO GET!
What are people saying?