Have YOU been SCAMMED Online? We can HELP YOU!
Internet Users Handbook, 2012 - 2nd Ed

ition
A Comprehensive Guide to Avoiding Scams Online While Doing Business
Whether YOU are Starting or Growing YOUR Business Online,
our Extraordinary Handbook is a Must-Have Reference Tool for you!
Welcome Friend
My name is Dr Don Yates Sr PhD

Author Internet Users Handbook and several blogs and articles on the subject of Doing Business, Making Money Online, Scams, Scam Avoidance, Due Diligence and related

Founder The Internet Scams Anonymous (ISA) Groups where members help member keep up-to-date with the latest scams and tools for doing business online.

More than a 60 year work history and Successful Business Entrepreneur of a dozen offline businesses and over 30 years as a Business and Financial Consultant, Business Advisor and Mentor to hundreds of Entrepreneurs, CEO's and Managing Directors including all aspects from Starting or Growing their Businesses

Our 2nd Edition has been completely revised and updated thanks to the input from our affiliate network and ISA Support Groups. The Table of Contents below quickly outlines our approach to prepare YOU for doing business online, making a truly a 1-of-a-kind Master Reference for you

WHY, because from my research, most guides, references, how-to, etc., oversimplify the process of doing business online. Few site owners are business persons. While some of the differences between offline and online businesses may be obvious, there are more similarities than the online scammers would have you believe.

Successful Business Owners have a MINDSET, a PASSION and COMMITMENT to their Business

Our Internet Users Handbook was written based upon highly successful off-line business models to help PREPARE YOU and Your PLAN for Doing Business Online.

I am not going to hype and tell you, that you will not be scammed again, but I can tell you that our Internet Users Handbook along with the help from our Free Membership Internet Scams Anonymous Groups will go a long way to help guarantee your Success Online. While we are committed to help you, only you through your personal preparation, mindset, passion and commitment for your own success can help ensure your Success Online.

Online Scam Avoidance and Business Success is up to you, but we can help if you Take time to review the following Testimonials and Table of Contents and click the Order Button below. Your Handbook will be immediately available for your reading enjoyment.

We provide the plan, but only you can implement it.

Get the help YOU need to start or grow your online business while avoiding the scams.
Join us as an affiliate to help spread the word, and share this important work others
Our 2nd Edition "Table of Contents"
Preface
Testimonials - Early Reviews 2nd Edition
1. The Internet Users Handbook and ISA Groups
2. Our Definition of a Scam/Fraud
3. How to Do Your Own Due Diligence Online
4. Internet Crime is Big Business
5. Introduction to Internet Scams and Fraud
6. Various Types and Examples of Internet Scams
7. The$1,000,000 per day PTC/PTR Scam
8. Have You Prepared Yourself to Do Business Online
9. Follow your Passion – Types of Online Businesses
10. Affiliate, Pyramid and MLM Programs
11. Managing Your Online Business
12. What is Spam and its Impact?
13. How to Advertise Your Business
14. Forex (FX) Follies - A Gamblers Dream...
15. Success is Yours, If You Plan and Prepare For It
Appendixes
A. Your Personal Assessment
B. List of Emotional Trigger or Power Selling Words
C. List of Common Scam and Spam Words
D. Scam and Spam Complaints and Resources
E. List of Banned, Scam and Watch Sites
F. The $1,000,000 per day PTR/PTC Scam
G. Buy Leads List
Glossary of Common Online Terms
Glossary of Common Forex/Investment Terms
About the Author: Dr Don Yates Sr PhD
Testimonials
Early Reviews of our Internet Users Handbook, 2012, 2nd Ed
We appreciate and thank them for helping us to spread the word about Internet Scams, and How to Avoid Them while doing business online. Support them and their links. Thank you for joining us
Dr Don your new "Internet Users Handbook..." is just in time! The inclusions in this the revised edition are so timely,especially the section on social media scams which have risen drastically along with the growth of the social media scene.

I also like the the easy to read lists , it is so easy to find out if you are promoting a scam site and if you are a member of any?? Find out why these sites have been labeled as such and next time you will be fully informed and be aware of sites with dubious practices.

I also think the safe sites "endorsed list" is a great idea , it gives confidence that the sites you are using are being run reputably and will do the right thing by you as a member, and it is great just to have them all in one place! I like that this is not just a who's who in the world of scams online but a resource on practicing better business online and how to avoid those that don't!

Internet fraud and scams does not only apply to the online marketer and many will get use out of this edition, with so many people online now for various activities and unaware or perhaps naive of the prevalence of unscrupulous dealers and hackers etc whether it be on their social media site, a Skype room, or buying a simple product online, these are all open to one form of scam or another.

You have shown through your first work of the Internet Scams Anonymous and now this the follow up edition: "The Internet Users Handbook- A Comprehensive Guide to Avoiding Scams while Doing Business Online", many ways to be wiser and prepared, it is a complete resource!

A "must read" for all online marketers! Thank you again for another great work!

Have you ever considered a printed version?
I believe the manual should be required reading for anyone intending to do business, online or offline. As the saying goes: "To be forewarned, is to be forearmed!" I would be happy to promote the book for you
Jerry Banberger
I got it.It is huge.Lots of great info.Very professional. I am very blessed to be your friend. Your caring and sharing is much appreciated. I read it regularly
Mary Bird
Over the years as an Online Marketer, I came across the same problems that so many newbies come across, in their innocence, and by being naive to all the problems that exist in the Internet Jungle, books like yours are very important, because they help guide the people past the potholes and the pothead scam artists who try to take advantage of people. Good Job!!!
Alexander Baghdanov
This comprehensive book (about 500 pages!) will open your eyes, no matter if you're a beginner or an experienced marketer. This extraordinary book will help you to reduce the risk of being scammed, educate you in recognizing basic signs and methods of online scams. Last, but not least, after reading this book you'll be able to help and protect others against internet scams
Marko Secko
This is a meaty 517 page book that no internet user should be without. It brings together all the information you need to be safe and secure in your cyber world.
Arthur Webster
Internet Users Handbook buyers are also free to join any of our free Internet Scams Anonymous (ISA) Groups where Members help Members Discuss and Learn to Recognize and Avoid the Scams while Doing Business Online.
Perfect for the Newbie (Business or Individual) as well as our Seasoned Internet Users
as the Value of Handbook is also served by member to member communications
Current ISA Groups are located in the Following Social Business Networks: Swom, BizOppers, FastBusinessNetwork, ISMmagic, myNetworkingPro and ApSense
Links to the various groups will be provided by our group member affiliates upon receipt of your payment or you may contact me at the email address below. Re: Handbook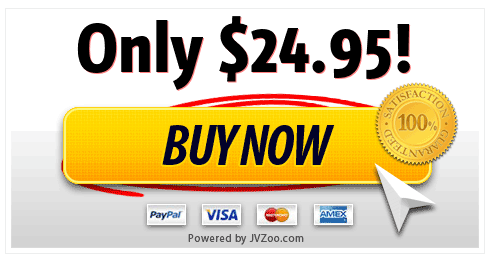 THANK YOU Friend for stopping by and please click here for a Valuable Free Gift