"Finally! A Step-By-Step System That Will Allow You To Create Your Own
Affiliate Empire In 7 Days Or Less"
No software or technology needed.
No loopholes or sneaky tricks used.
No extra hidden investments required.

Dear Warrior:

Are you still waiting for that never-ending stream of hot buyer traffic? Are you struggling to get high quality traffic to your affiliate offers?

Listen closely --!

If you want RED HOT TRAFFIC GUSHING in to your affiliate offers, then you're going to overjoyed!

But first… does this sound like you?
Are you frustrated that you can't get more traffic?
Are you confused about your depressingly "flat" or dropping traffic levels?
Are you just plain sick and tired of wasting time and money on getting traffic?
If so, you're really going to get a lot out of what I have to share with you.
That's because…
Now It's Your Turn to Discover
How to Generate
'Los Angeles-Style' Traffic To Your Affiliate Offers

If you've always scratched your head and wondered how the 'Super Affiliates' get so much traffic and make 6 figures every year then do not worry! This is absolutely new to most people… especially hard
working and intelligent entrepreneurs, like you.

The truth is that the 'Super Affiliate' gurus know how to generate Massive exposure to their offers, and that makes all the difference.
My Frantic Research
Uncovers the Truth…


There are a few places where your offer will be easily found...And your own website ain't one of them.

I went deep underground to discover how to get mega-targeted, click-hungry and cash-boosting traffic.

I was shocked at what I found!

There are really only a handful of places where you can easily get targeted, FREE traffic.

Once I put this system into full swing, I started to see results like this.....
Quote:
Originally Posted by
TheDebtEliminator
I have had a chance to go through Ed's WSO … Imperial Affiliate Empire
$5,320.83 in Your First Month??? ... Yes It's Possible! This Is How The Super Affiliates Do It ...
it was delivered in video format with a PDF list of resources and a mind map.

There are total of 16-videos … they are rare to view and the voice quality is easy to listen to.

Ed is sharing his successful strategy for making profits with affiliate marketing, in a very rapid way.

He is teaching the procedures, by using a step-by-step method.



Some other things that are covered are …………

Selecting an evergreen niche.

Choosing keywords that have good search brought him, but very low competition.

Finding the best product to be an affiliate for, that will pay you very decently.

There are many ways that are explained for driving traffic to your money sites … he gives you options and supplies details.

The traffic module gave several golden-nuggets that I have added to my toolbox and will use will on a daily basis.

Anyone that has basic IM skills, should be able to follow the directions and be successful with affiliate marketing.

The bonus is excellent, and easily worth the price of this report.

In my opinion, this report is way under-priced and over-delivers with a business–in-a-box.

All the best … Ron
I know this all sounds crazy… and it's hard to believe. Trust me, I definitely think you should be skeptical about these results.
But.... How To Get Massive Traffic To
Your Affiliate Offers Is No Longer A Secret.
Here's what I discovered… what YOU need right now:
How to instantly tap into a secret source of websites that will be your "guardian angels" and guard against any Google slap
How to create killer content that that is laser targeted to your offer… in under 20 minutes
How to easily find "friends with benefits" that can get your traffic numbers looking like Mount Vesuvius.
How to tap into a SECRET SOURCE to find hot topics for deadly content in 5 minutes

These are just some of the huge benefits…

You can finally get Red Hot Traffic in very little time… and with almost no work.

…and for YOU, it's about getting the ultimate leverage. I'll explain all that in a minute.

But first --!

I know it's hard to believe… but this system works. And, guess what… it will always work.

It's evergreen. (Woo-Hoo!)

That's because you're able to tap just the thing Google LOVES...Well respected, high traffic websites that will bring boatloads of traffic to your affiliate offers.

OK, Here's Exactly
Why THIS WORKS!


When you claim this free online real estate you are maximizing your affiliate offer(s) exposure in the most effective way possible.

You get DIRECT TRAFFIC.
You piggyback on the success of this wildly popular virtual real estate. Too cool.

But, more importantly, you get a dramatic increase in AUTHORITY. Google is absolutely forced to pay attention. They are slaves to you.

Imagine that!

This Affiliate Empire will give you authority and guru status, it will FORCE Google to increase your search engine position. Imagine getting on the first page… or even the number one spot!

What that means...

Simple. Extraordinary exposure and being on the first page, and being
number one… means UNLIMITED TRAFFIC.

Here it is…

Massive Exposure --> Traffic --> MONEY

It really is that simple. And, you have proof that this system works.

It's awesome, right?

So, I realize that there's lots to digest here. That's why I put it all together in an extremely simple new program that you can access instantly.

I know you want to avoid the pain of not having Red Hot Traffic gushing to your affiliate offers. You want results now! Well you CAN get significant results and enjoy the INFLUX OF CASH…

This is what I'm going to do to help you… right now…
Introducing:
The Imperial Affiliate Empire Master Plan
No secret software, no tricks, no loopholes and nothing black hat or evil.
What's Inside The Box?
I developed this training program so that you can avoid the long waits to getting indexed and never, ever get slapped by Google… you become SEO invincible… FAST!

How to easily and quickly SEO optimize every chunk of free real estate you use.

Two websites that can have you making 75-100% of every product sale in minutes...and these products sell like there's no tomorrow.

The immediate way to cash in with The Affiliate Empire Master Plan...I mean you really could be seeing cash within hours (that's not a guarantee, but it CAN HAPPEN).

Your proven approach that can drive as many prospects as you want to just about any offer out there (this is the method I use every day).

My "insider" technique for getting as much traffic as you can handle from brief, easy-to-write material posted all over the web, without writing until your hands go numb.

The eight "secret" spots to submit material that will almost guarantee a flood of free, highly targeted traffic from massive search engines like Google.

My little domain secret that can force Google, Yahoo and other traffic powerhouses to shower you in scads of visitors from day one.

How to "re-purpose" any content you create so you can essentially do the work once and profit from it in multiple ways (this one technique can generate MASSIVE traffic within a few days).

Your very own multimedia traffic strategy that you can use even if you think you're a multimedia dunce.

And much, much more!


OK, so I know this sounds like it's going to be very expensive… the value is insane and this training course is exactly what you need to avoid spending a ton of time doing to get traffic… You can start to get that traffic NOW!

Although you might be worried about the price… fear not!
Access To The Imperial Affiliate Empire Master Plan For Less Than $10???


I bet you're wondering, "Why is this so cheap?"

I mean, after all… these are proven strategies that work and most people would charge at least $47 or even $97 for this kind of high quality training.

My rock bottom price is confusing… I know!

But, it's important for me to give customers outstanding value. It's good for my reputation. It allows me to reach more people. This is the first time this training has been made available on the Warrior Forum.

More importantly, I'm looking for testimonials, case studies and feedback, so that I can make even more improvements and jack the price up to $37 or $47, or even $97.

OK, so I'm not saying that I'll keep the price this low forever.

Got it?

But don't worry at all… that's because if you ACT NOW you can enjoy the rewards…

And, just to take the risk off the table completely…


Yes, I'm eating all the risk. If you don't completely and totally enjoy this training then I don't want your money in my pocket.

Send me a note and I'll happily refund all your money.

I'm willing to put my own money on the line.

Sounds pretty fair, right?

And, let's do a quick review –

How To Get Your Hands On
The Imperial Affiliate Empire Treasure Chest!


You're getting your hands on everything I know about getting Red Hot Traffic to Your Affiliate Offers.

You get to LAUGH ALL THE WAY TO THE BANK.

Here's What You Need To Do Now:

I've made this super simple.

As soon as you sign up you'll get instant access to everything I mentioned – you'll get the videos, the mindmaps, and more… you'll even get some awesome bonus material. You'll get everything… no waiting!

So, click on the "BUY NOW" button below….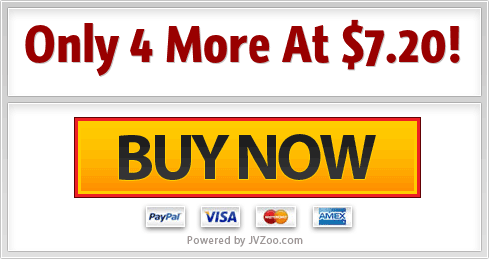 Pay with PayPal. Then, you'll get your receipt, instant access and even a nice follow up email. It's simple!

The process is extremely simple and you can look forward to sinking your teeth into my proven traffic system in less than 2 minutes. So go ahead and order right now and we'll see you on the "other side" …

All the best,




~ Ed Jackson

P.S. The price keeps going up! Lock in your price before the price increases again. It's still dirt cheap!

P.P.S. Remember, you have absolutely nothing to lose because of our easy 45 day guarantee. Time is running out.

P.P.S. Aren't you finally ready get REAL traffic to your affiliate offers? Aren't you tired of tools that break and loopholes that close up? Don't you want control of your business… and, of your free traffic? Get off the fence and take action because this puppy is cheap at anything below $27.