Special: Buy 5 Get 6th Video Free
Build your global virtual multilingual Sales men & women of US, UK, Australian, Spanish, French.. post #5!

Warriors: Watch My Full Videos to Learn for Free,
Buy to Use, Donate or Just Say Thanks When You Make Money Showing Clients the Mobile Marketing Revolution!

Click buy & immediately download a powerful
non-branded ready-to-use video (360 Youtube).
Branding & Customization options available after purchase.

Mobile Marketing Local Consultants
013: Australian Saleswoman SMS Video to Help You Sell Mobile Text Message SMS Marketing to
Any Business or Organization
Almost all adults keep cell phones with them all day and night!
73% actually want tο receive offers & coupons ο? cell phones!
Customers that you keep regular contact with spend 67% more!
97% of text messages ?r? read within minutes!
YES, Text Message SMS Marketing has become the easiest, fastest
& most cost effective way to market to customers - bar none.
And now, the best way to sell these powerful services
to real estate offices is with attention grabbing videos!
These videos sell real estate offices how your marketing strategies will generate them more leads & sales. They present in a professional and compelling way...
to motivate your prospects to say YES to you!
These entertaining videos make the benefits of
SMS come alive... breathe new life into your sales!
Your prospects will assume you spent hundreds of dollars to make this video because of the professional studio voice over and animations that's like YOU are personally sketching out SMS strategies LIVE in front of people!

No more boring Powerpoint presentations or long computer screen recordings no busy & tired business owners want to watch. This commercial practically makes the sale for you!

Here's how to use our HD videos to sell SMS marketing campaigns to businesses and get them to say YES!

- Put them on USB thumb drives to play back on computers, TV, Xbox360 & PS3 (You or your outside salesforce walks in any business "Hello Mr. owner, please take a minute to watch this video that will demonstrate how to grow your business"

- Put them on your websites, facebook pages, Youtube...
(it's like having a sales team working for you 24 hours a day warming up and get businesses to contact you)

- Email them to your current clients and prospects
You can sign-up local clients who are already advertising online and/or offline once they see these videos and realize the marketing POWER & value of SMS!

Here's what you need to do, click on the BUY NOW BUTTON and download your video money-maker right now!

Click buy & immediately download a powerful
non-branded ready-to-use video (360p Youtube).
Branding & Customization options available after purchase.


Thanks, and you have my promise of complete satisfaction.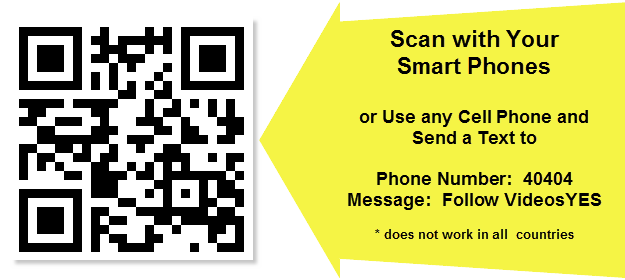 My 1st WSO Made WSO of the Day!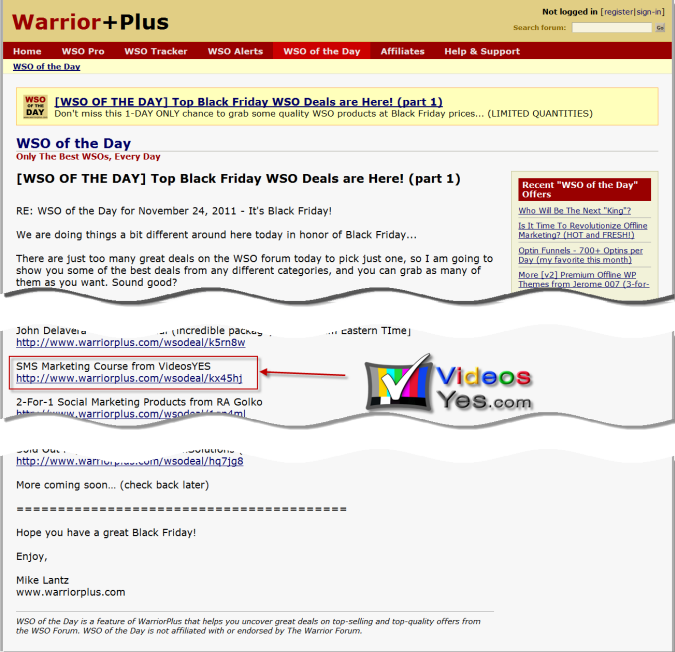 Quote:
Originally Posted by
systrader
This is an excellent service . The videos are very professional and is sure to increase my business presence.
Highly recommended - Grab one or more at these insane prices.
Quote:
Originally Posted by
Gary Hurter
I have bought a several of your other videos. I really like them!

I'm curious if we could order this video with the original Voice Over talent reading the script. Nothing personal, it just seems like the new Australian Voice Over talent is not as distinguished as the original. I'm from the United States and I think the accent in the new Voice Over talents voice may also throw my prospects.

If you could offer the video with the original Voice Over talents voice, I will buy right away.

Thanks!
Quote:
Originally Posted by
MarkAmes
Hi Dinh
I really like your videos, but the Americanisms in the videos are not suitable to many worldwide markets. Perhaps if you were able to use the term 'Mobile Phones' instead of 'Cell Phones' etc,etc, then you would reach a wider audience for your videos and increase your sales.
I will not purchase the videos at present due to the use of the term 'Cell Phones' which is not commonly used in my country.
Regards
Mark
Quote:
Originally Posted by
BestSEO
This is one outstanding warrior!!!! I got my video and actually spoke to Dinh and he is a pleasure to deal with!!!! I suggest his videos as some of the best quality I have seem on WF ever!
Quote:
Originally Posted by
FullExMedia
I have purchased some of the other videos and they look great. It is a lot easier to buy these professional ones then me trying to create sales videos for clients. Great job and I love the markets you are choosing. I'm in.
Quote:
Originally Posted by
craig j
What are people saying?
© 2012 JVZoo.com v2.3.17
The name JVZoo and JVZoo.com is a trademark of BBC Systems Inc.