Special: Buy 5 Get 6th Video Free
Please read post #2 below for details.

My Full Videos Are For Warriors: Watch to Learn for Free, Buy to Use, Donate or Just Say Thanks When You Get Offline Clients & Make EZ Money
Black Friday 2011 WSO of the Day!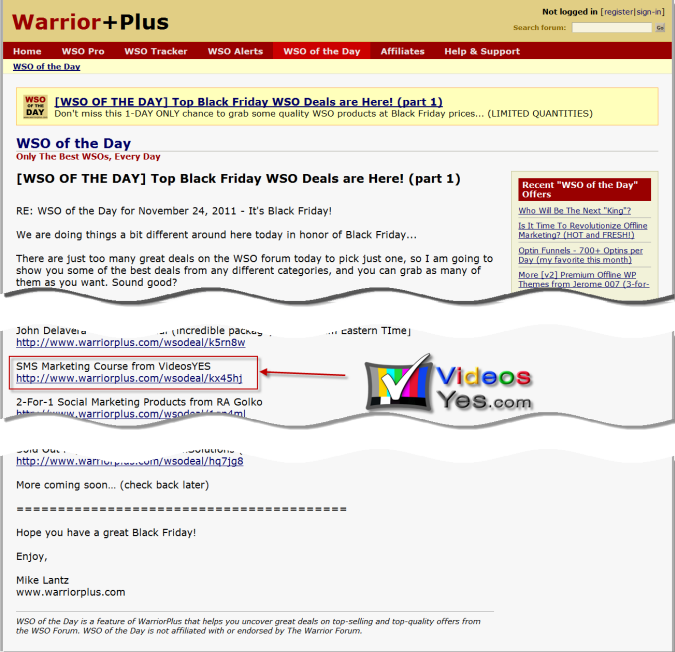 Attention Mobile Marketing Consultants:
Text Message SMS Campaign Video to Help You
Sell Mobile Text Message SMS Marketing
001 HD: Grow Any Local Business!

Almost all adults keep cell phones with them all day and night!
73% actually want tο receive offers & coupons ο? cell phones!
Customers that you keep regular contact with spend 67% more!
97% of text messages ?r? read within minutes!

YES, Text Message Marketing has become the easiest, fastest
& most cost effective way to market to customers - bar none.

And now, the best way to sell these powerful services
to local businesses is with attention grabbing videos!

These videos sell businesses on why they need your service.
They present in a professional and compelling way...
to motivate your prospects to say YES to you!

These entertaining videos make the benefits of
SMS come alive... breathe new life into your sales!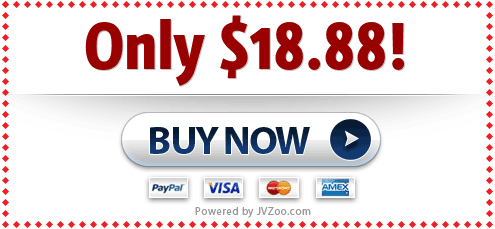 This is the non-branded High Definition 720p HD version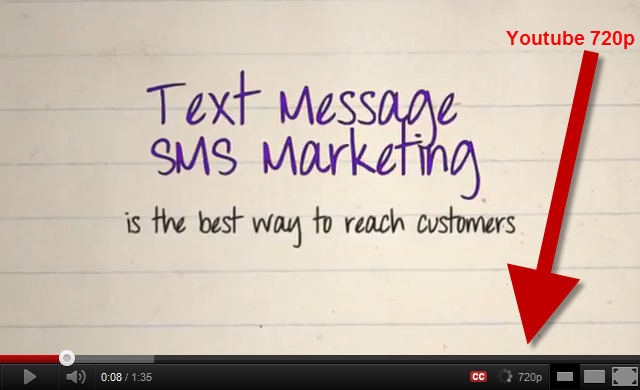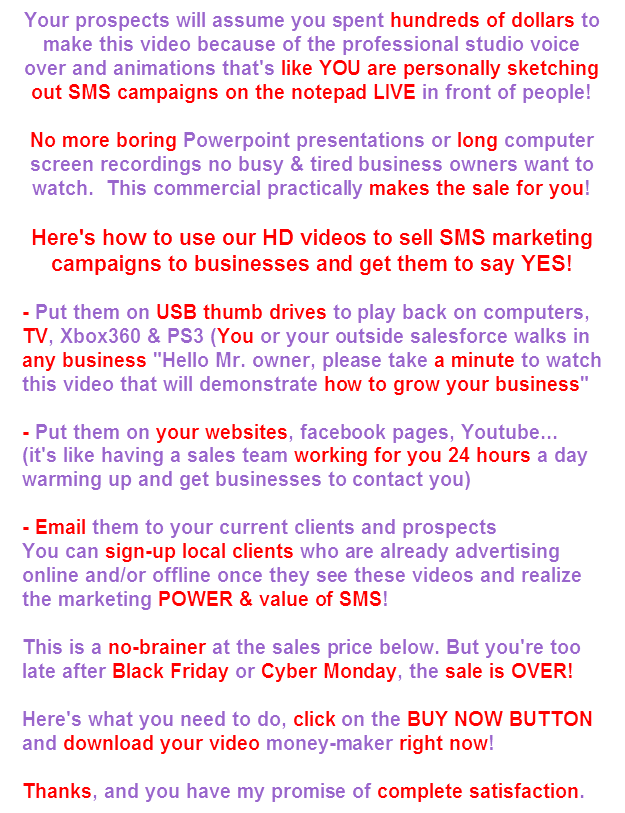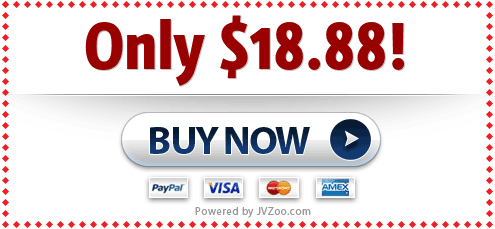 This is the non-branded High Definition 720p HD version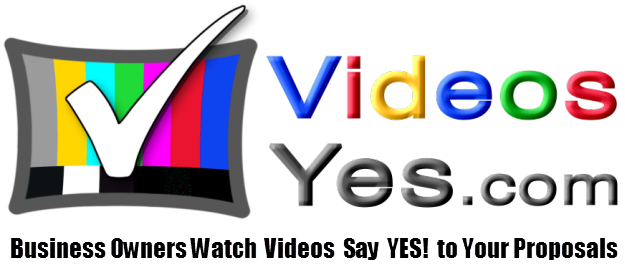 Frequently Asked Questions

- What's the best way to contact you?
Please Gmail VideosYEScom@ instead of PM me here.

- Is there any logo on the videos?
No, there is no logo or any contact information on the videos.
After you purchase, I can brand and send you the video with your website or other contact info.
$2 videos branded with VideosYES logo are now available to help newbies & struggling warriors

- Are there other voice over options?
Yes, we now have Female and Male Australian, UK and American voice over videos.

- Can the videos be done in other language?
Yes, it can be done but will be expensive ($300 up) since there are not enough warriors to subsidize the cost.
You can translate my script from English to any language and I can animate it within the videos.

For more details, please Gmail VideosYEScom@
Special: Buy 5 Get 6th Video Free
Build your global virtual multilingual Sales men & women of US, UK, Australian, Spanish, French...
Buy or
Click Here to sign up
& Get notified first when I release a new video at lowest price!
Send $50 to Paypal@VideosYES.com & list the six videos (360p) you want.
$235 for six high definition (1080p or 720p HD) videos branded with your
logo, website and phone ($47 x 5 = $235 + free branded HD video)
or
Click on each WSO below, buy and immediately download 5 videos
Gmail VideosYEScom@ your Paypal email address & choice of 6th video free
We will email you a link to download your 6th free 360p video 24-72 hours
The Real Estate videos must be purchased, not available as the choice for free video.
$2 Videos with VideoYES logo are excluded. Purchases must be from the same Paypal email.
Want a free 720p HD video? Then simply buy at least two 720p HD videos and three others.
What are people saying?