Who Wants Their Very Own Entrepreneurial Coach Right On Your Desktop?
Dear friend,
If you'd like to Keep your motivation high, Be inspired by some of the greatest entrepreneurs and Dominate any niche and be a guru then this might be the most important letter you'll ever read.
Here's Why:
Why pay for monthly coaching when you can have a motivating coach on your desktop for a fraction of what you would pay a coach?
If you're skeptical right now that's a good thing. Quite frankly I'd expect you to be. So let me give you three very good reasons why you should believe what I say is true.
Three Reasons To Believe What I say
Reason #1: I have created and sold 40 brandable plr software programs in 4 JVZOO Product of the Day WSOs
Reason #2: I run a mastermind group on skype and we have over 20 WSO and JVZOO Products of the Day
Reason #3: I'm an Internet Marketing coach. Clients pay me hundreds of dollars a month just to speak to me a few minutes.


Here's a brief overview of the benefits you'll be getting...
5 MOTIVATIONAL AUDIOS

KEEP YOUR MOTIVATION HIGH AS YOU WORK ON YOUR NEXT MONEY MAKING PRODUCT WITH THESE AUDIOS

4 INSPIRATIONAL VIDEOS

BE INSPIRED BY SOME OF THE GREATEST ENTREPRENEUR ON THE PLANET

MY SECRET RESOURCES FOR DOMINATING ANY NICHE

LEARN MY SECRET WEAPONS FOR DOMINATING ANY NICHE
This is a windows based (sorry Macs) software program with 5 motivating audios, 4 inspirational videos and my secret resources for dominating any niche right on your desktop.
Warning:

Do NOT

buy any Product on this subject
unless it meets the following 4 criteria...

There is a lot of confusion surrounding our field so I want to give you 4 criteria or elements you absolutely, positively must have in any solution you obtain:

1) Easy to use.

2) Short and to the point (no need for hours of information to go over).

3) Keeps you motivated towards your goal of making money online.

4) Created by someone who IS making money online.
You Get More Than

TEN Times

Your Money's Worth!
My coaching services cost $250 a month. The resources I have put together in this software program will keep you motivated and inspired along with my secret for dominating any niche I want to make money in. All for the cost of less than an hour of my monthly coaching fee.
My software package includes 5 motivational audios, 4 inspirational videos, my secret resource for dominating any niche.
You get all this for just...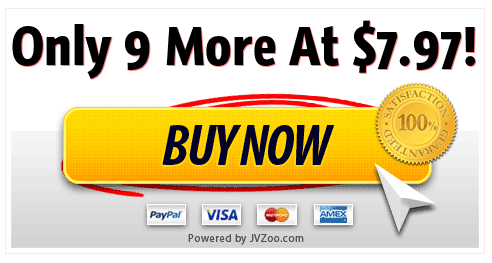 Nothing is Impossible with an Open Mind!
Jerome "Smiley" Johnson
Frequently Asked Questions:
Q: Will this work on a MAC?
A: No
Q: What rights do I have to this software?
A: Personal Use Rights Only! You do NOT have the right to sell it or give it away!
Q: Is there an OTO?
A: At the moment no, but there will be one soon (August 9th or Sooner! ;).
Q: What will the OTO be and what is the cost?
A: The OTO will be plr rights to this software, the cost will be somewhere between $15-$20
Q: Can you make me software similar to this? If so, where do I contact you?
A: Contact me at http://support.easyinternetmarketingsoftware.com submit a trouble ticket in the software creation services category.
www.easyinternetmarketingsoftware.com (C) 2014 All Rights Reserved.
What are people saying?