Everyone Needs a Comprehensive
Flood Emergency Preparedness Plan
Maybe you are a professional with clients or tenants who should have a written flood emergency preparedness plan! You do not have time to teach others to follow the steps required to reduce the risk of damage to your property while moving out of the way of nature's fury! These Emergency Preparedness Plans, in PDF format, are comprehensive guides to develop the family emergency plan.
Websites tell people what to do, but these plans will show how to write a plan and test the plan before floodwaters rise!
---
Get Your PLR Emergency Preparedness Plans - Now!
Provide your clients with guidance that explains itself!
Before the next natural disaster strikes your clients will:
Devise an

escape plan

according to recommended guidelines;

Create a

communication plan

to stay informed;

Make plans for

short-term shelter

for the family and pets;

Assemble a personalized

grab-and-go kit

;

Change the current

storage locations

of key papers and valuable belongings;

Gather the

family supply kit

for evacuating or sheltering in place;

Learn what to do on the

day of the event

;

Evaluate the plan

before an event

happens and

conduct a drill

;

Learn what to do

after the event

;

Complete the creation of the plan in

manageable segments

.
Before Floodwaters Arrive . . .
Make sure people you know have completed one of these!
One PLR License for this Flood Emergency Preparedness Plan allows you to provide a copy to each of your clients! Additional licenses are required for your associates to send these plans to their clients.
Purchase of these plans entitles you to attach your company information to the plan under Private Label Rights, or PLR. You are not purchasing the Private Label Rights, which means that you cannot sell these plans. You may not transfer use of these plans to another person, business or entity.
Save your valuable time & your client's lives!
Get Your Emergency Preparedness Plans - Now!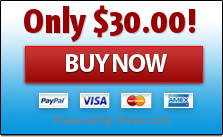 As a standard policy, refunds are not offered on PLR products!