All They'll Need to Know
A comprehensive account of financial records and personal requests.
None of us like to think of having to be separated from our families, but the fact is that there may come a day when your family may need important information you won't be able to provide.
What if you and your family were separated during a crisis situation? Would you have the documentation you'd need to stay or get back into your home?
What if death should occur? Would your family know what to do in your absence? Would YOU know what to do if YOU aren't the one who handles the paperwork in your home?
All They'll Need to Know provides the forms to help you answer some very important questions that will be invaluable to your family, and it can be a pretty useful tool on a regular basis. Even now.
This simple tool walks you through the steps of gathering the documents you would need in any situation. Just 32 pages, it will prompt you to locate the documents you need to complete the workbook.
Your taking the time to go through this exercise will minimize the emotional and financial strain your family will undoubtedly face without you there to guide them.
This 32 page book contains forms for providing:
Vital Statistics
Professional Records
Military Records
Funeral Instructions
Names of those to Notify
Financial Information regarding
- Checking and Savings Accounts
- Location and Contents of Safe Deposit Box
- Certificates of Deposit
- Stocks
- Bonds
- Mutual Funds
- Savings Plans
- Retirement Programs
- Trust Accounts
- Real Estate
- Loans Payable and Receivable
- Insurance
- Automobiles
- Credit Cards
One book is designed to accommodate personal information for a couple, so only one is needed per household.
BONUS:
Once you've purchased your copy of All They'll Need to Know, you'll be directed to a page where you can view three FREE videos (valued at $27). Your copy will be an important addition to your 72-hour kit and can easily be stored there. My videos will show you how to pack your own kit by using items you already have in your home.
Video #1 shows you how to pack your own kit.
Video #2 shows you how to pack for your entire family.
Video #3 shows you how to pack for children or the elderly
Additional Bonus:
Free Video Coaching: I will walk you through each step of the process in not only recording your information, but in documenting it! Grab a binder, some page protectors, your reading glasses, and let's get started!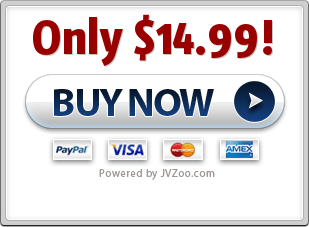 What are people saying?