How I Lost Over 30 Lbs In 8 Weeks No Excercise!
You're about to learn how you can make all of that unwanted fat melt away from your body just by changing one simple thing...
This book was written by me Rob and is about my personal experience and how I was able to lose over 30 lbs in 8 weeks with NO Exercise. This is great for anyone, men and women alike. I will reveal my powerful secrets to you step by step on how I lost over 30 lbs and how I have kept the weight off so you can do it too. Free yourself of that extra weight you have been carrying around.
Be confident in the way you look to enjoy yourself at the pool knowing you look great!
Benefit from my experiences and become the person you want to be. It's easier than you think.
Who I Used To Be And Who I Am Now
I have battled being overweight for over 20 years but the truth be told, it has all been my own fault. Not everyone is overweight because it's their own fault. Some people do have genetic or medical conditions which make them the way they are. Some take medications that cause them to gain the weight. This book is not about those things. This book is about me, an everyday average guy who played football, baseball, ran track, played soccer and other sports all the way through high school. I was a jock. After high school I got into body building for a short while and looked even better. But then I finally went to college and got busy with life. Yes I drank my fair share of the beer and ate fast food like it was going out of style. Can any of you relate? Taco bell, Jack N the Box, McDonalds, Kentucky Fried Chicken you name it. I ate this way for many many years and let's not forget the soda pop and fries. I was living proof that you could consume over a six pack of pop a day and still function. The problem with eating all of that junk food all of the time is that, well you might get a little fat. It's true, depending on whether or not you have a plan on how to burn all of those extra calories everyday you could accumulate a little extra fat. Well I didn't have a plan and thus I have been carrying around an extra 30 to 40 lbs of fat for a very long time. The bigger problem with this is my kids love to go to the pool. Heck I love to go to the pool too but I don't like to take my shirt off and show everyone that I went from body builder to body boulder. Especially when you get to the pool and take a quick inventory of what everyone there looks like. Nothing worse than knowing if you pull that shirt off that you are definitely going to be the fattest one there. It hurts more knowing what I used to look like with six pack abs and huge biceps and shoulders.
Fast forward to today. Today I am junk food and soda pop free. Yep, I always knew at some point in my life I not only needed to get back in shape but needed to eat healthier. Well now that my wife and I have 4 kids, I decided I needed to increase my chances of sticking around to watch them grow up and to be there for them. I also needed to set a better example of how and what to eat. So I started making smarter choices on what I put in my body. Now I didn't start everything all at once just cold turkey if you will, but rather I started by changing one little thing at a time.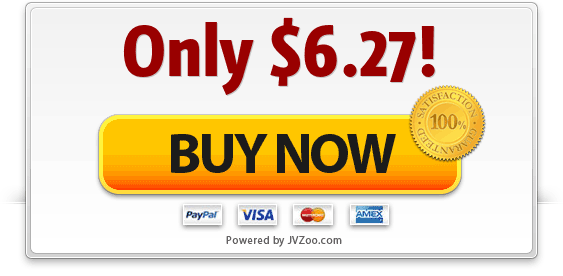 PLUS YOU'LL GET THESE BONUSES:
My List Of Strong Belly Fat Burners
My Weekly Meal Plan
My Secret For Boosting Your Immune System
Start making a difference in your waist line Today!
Review By Sukey
Thank you Rob for the information. It is said that information is power and empowerment
is exactly what I found in your book. I can't exercise beyond a gentle walk due to heart complications
and joint disease, so this straight forward,
no nonsense approach has really been an huge help to me. It's simple--no man made foods.
Fruits and veggies eaten as close to the natural state as possible.
And you can eat as often as you like, so you are never really hungry.And it makes shopping so much easier.
Just pick out a rainbow of fruits and veggies. I also make sure that proteins that I select are hormone free.

I dump all the fruits and veggies in a vinegar and water bath when I get home and rinse well before storing.
Add a variety of nuts and all the nutrients you need are right there. You can make a soup or stew,
juice some of the fruits/veggies if you have a juicer or eat them raw. If you have little time,
you can buy the fruits and veggies ready to go in trays in the deli department.
Just check the dates and get the freshest you can find. Your grocery costs are going to drop dramatically
so this plan gets you healthier and saves you money as well as time.
A Win Win every way you look at it. Sukey
Review By S.K. Rocks
At the age of 28, and the weight of 290 lbs, I was diagnosed with Parkinson's Disease.
One of the first things that my Neurologist told me was
that if I wanted to be able to continue moving around for longer into the future,
I needed to lose weight. However, it was already getting difficult for me to move around,
so exercise wasn't really a viable option for me.
The contents of this book were exactly what I needed.
This book is good for anyone, really, but for me, and people like me who find it difficult to exercise,
it's GREAT!
Thank you so much, Robert!