Traditional Publishers Help Famous People Be More Famous...
And Leave The Unknown Writers To Die on the Vine...
But now, Amazon Has FINALLY Made It Possible for the Little Guy to Compete!
That's Why Self-Publishing Has Increased 286% In the Last 5 Years
And That's Why YOU Will Want to Keep Reading...
If You Want Self-Publishing in Your Future Too!
...Because let's face it, TRADITIONAL PUBLISHING IS DEAD.
And it's nearly impossible to get published & have any success... the traditional way.
Allow me to introduce myself, I'm Temper Thompson
...And this is my success story with publishing my books on Amazon. This can be you too!
My main source of income is self-publishing my own books on Amazon. It wasn't always like that, though. I have always enjoyed writing as a hobby. I wasn't the best writer, but I was alright. I always saw published books everywhere and wished that I could one day publish a book too. I even submitted a few of my books and stories to publishers... but months went by, waiting for a reply that never came.
After that, I basically gave up on publishing. Then, one day I discovered self-publishing with Amazon. At first it seemed impossible, How could any unknown person like me publish and sell their books on Amazon? I ended up trying it out anyway, & I got to publish my books that same night! At the end of the month, I only had $40 in sales, but I realized that there was potential for much more. I started researching it, studying it, trying to finding out how to improve my exposure and sales.
After 6 months of slow sales and long research, I had finally unlocked the golden method to self-publishing my books. In that last week of February alone, I got over $600 in book sales! My sales kept skyrocketing to the point that it now generates thousands of dollars every month! It was such a great fealing to know that my own books were selling while I slept! I realized that those last 6 months had finally paid off. My book sales continued to flourish, and I'm still publishing my books & making a great income! I'm not alone, many other have had success doing this, and so can you!
Now you can FINALLY make an incredible living as a writer!
Now you can finally get your stories out there for everyone to see! People will buy them, read them, and love them! You will have a following of people who enjoy your writing and can't wait until your next release! This is now all possible, easy, and within your grasp!
Self Publishing Your Books & Stories Has Many Benefits...
You're book is guaranteed to get published. No more waiting around for months for a publisher's reply that usually never comes.

You're book will publish FAST. You're book will be published & for sale in 12 hours or less! No need for your book to go through a long and strict reviewing process.
You're completely in charge. You like your story the way it is, you don't want some big corporation to change it to fit "their image". You're the boss of your own books!
You don't need a whole book, just a short story can be published! Many of the books I publish this way do great, and have sold thousands! They've gotten popular!
You don't have to be perfect. So many story writers don't think that they're good enough to publish their own stories or books. But without a publisher, you don't have to be perfect! I'm only a decent writer, I'm nowhere near as good as some other writers; but let me tell you, my books are published, and boy do they sell! People buy them, love them, review them, and buy more of my books! I even published a story written by my 10 year old nephew, and even it got published! It was downloaded in the hundreds! He was so excited... especially when I gave him the money from the sales!
Now, you're probably wondering how time consuming this is going to be...
Actually, it's a very straight-forward and simple process if you know what you're doing. Once you upload your book, it will be live, published and ready to sell in under 12 hours!
Everyone wants to make a living outside of their 9-5 job
And with so many scams out on the internet, it's hard to know where to put your energy and faith.
But what if all along, the secret to finally making a living as a writer was right under your nose?
Because it is. Now you can finally get paid big money to write your stories, and sell them to people who are eager to read them!
What You'll Learn:
What the best selling genres & niches are to sell your book in

How to make a good cover, fast & easy (a CRUCIAL step to success)

Promoting the book & the essentails of it

Step-by-step how to upload & publish your book to the Kindle store

How to write a good suspense story & ghost story

How to write a good non-fiction rules/tips books

And much more essential info that your success is dependant on
Inside the product:
Everything You Need To Know About Kindle
Publishing (Questions & Answers)

How to sign up for Kindle publishing (full step-by-step tutorial with pictures)

Best selling categories & genres to write in

Choosing good keywords & tags to use
What To Write:
Brainstorming & how to think of ideas for horror, suspense, thriller, & ghost stories

Choosing a good title

Choosing a good start/introduction to your book

How to make your book appealing & engaging (+Choosing a good climax)

Spell checking

How to write a rule/tip book (+examples & ideas)
Making Your Book Cover:
Importance of a good book cover

How to make your cover appealing & stand out (+examples)

How to find good images that you can legally use (& for free!)

How to edit & make your cover
Submitting & Promoting:
Submitting your book (full step-by-step tutorial with pictures)

Promoting your book (full step-by-step tutorial with pictures)
How To Maximize Profits:
Making more books

Getting an Amazon Author-Central account (view better sales stats & keep better track of reviews)

Publishing Your Books in Print
I will guide you through the process, holding your hand the entire way through. If you need help, I will be there to help you.
I will give you my personal email to contact me if you have a question and need help with something.
Even better, this product is

RISK-FREE

!
30 DAY MONEY-BACK GUARANTEE!
If you think that the product is not for you, I will give you back every single cent of what you paid! No questions asked! This is a very powerful method that I am giving you, so I highly doubt that you will want to return this anyway.
This product is worth at least 10x what I'm charging, because of the huge potential of money that it can so easily earn you, as well as fulfilling your dream of becoming a published author.
I will not sell this at full price... yet. It will be cheap for now, but the price rises with every sale. The earlier you buy it, the better price you're getting.
So if you're ready to finally get your books published and sell huge numbers of them, as well as pull in huge loads of cash... then it's time to stop waiting and go ahead and get the product that will change everything for you.
It's time to stop reading & take action.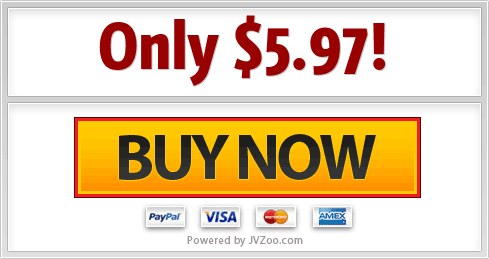 P.S. This price is exclusive to followers of the "Daily Writing Tips 4 Kindle Authors" fan page on Facebook! You're getting over 50% off the regular price!