* JVZoo Product Of The Day *
29th May 2014
NEW Software Builds Stunning WEB 3.0 web sites
just like Paypal, GoDaddy, Flickr & Clickbank
...in minutes!
NO Coding...NO Technical Skills...NO problem!
Create stunning web 3.0 web sites that instantly capture site visitors and guide them through a complete funnel...right to a BUY NOW button or Contact Form!
WEB 3.0 format is used by leading internet companies including Paypal, GoDaddy, Flikcr and Clickbank to name a few.
WEB3 Site Builder creates stunning WEB 3.0 sites that look like a million dollars! No HTML coding required and NO technical skills ...it's as simple as filling in the blanks!
WEB 3.0 is perfect for ANY business...
* presentation /brochure sites *
* local businesses - business owners LOVE WEB 3.0! *
* ANY sites which need the 'WOW! Factor *
CLICK HERE NOW to view our own site which
took exactly 6 minutes to build
with WEB3 Site Builder!
Watch how we built web3sitebuilder.com in 6 minutes
NOTE: This is Windows OS software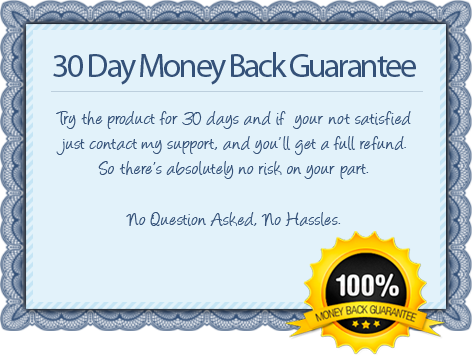 hint: There is an option to INSTANTLY SAVE $2:00 simply by shareing your purchase on Facebook!
Please look for the offer on the payment page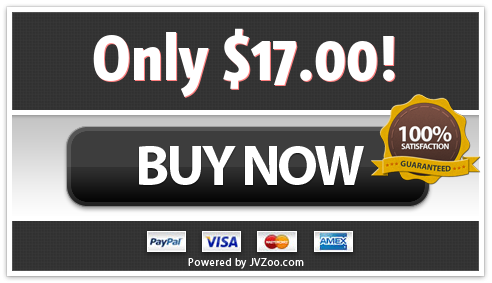 FAQs
Is this a Wordpress plugin?
No! This software builds WEB 3.0 html5 (php) sites. Fast loading, mobile-responsive with a big punch. Sometimes Wordpress is overkill. You can, of course, link a WEB 3.0 site to a wordpress blog.
Will this work on a Mac?
The software is Windows OS however it will work on a Mac using Windows parallels. However, we can't offer any support for Mac OS.
How many sites can I build with this software?
You can build UNLIMITED sites!
Can I flip sites that I build with this software?
YES! Every site you build if yours to do with as you please!
Is this newbie friendly?
Yes! It is very simple software. Just fill in the blanks. Then insert your images into the folders and upload everything to your web server using your favourite FTP program.
Why do you add images to the images folder AFTER the site is built?
Adding images after the site has been built is much quicker than inserting images one at a time within the software. You can literally overwrite images in a matter of seconds this way.
Is there an OTO?
Yes! There are a few OTOs:
* Ready-made sets of niche images which are custom-made for the software. Of course, you can use your own images and re-size them for your WEB 3.0 sites, but there is a super-sweet deal (less than $10 - on a dime-sale) which includes over 20 niche sets and over 400 images!
* WEB 3.0 Site Builder (Video) Edition - WEB 3.0 with Motion Video Backgrounds - these are the bomb! Again super-cheap warrior-only one-time offer and on a dime-sale.
* 60 ready-Made Video backgrounds for use with the Video Edition software.
None of these OTOs are necessary for WEB 3.0 Site Builder sold here to work to it's full potential. The niche images sets just save time researching and formatting images for different niches.
The Video Edition take the WEB 3.0 site to a NEW level - mega cool - great for offline clients and dazzling prospects.
I didn't get to see the Video Edition Offer. Why?
It turns out that in a JVZoo sales funnel, you can't have the same product as an upsell and downsell. This isn't mentioned in the funnel video and I had to learn it the hard way. I have now corrected this BUT if you didn't get to see the Video Edition, you can - for a limited time - access the OTO from the download page. If it doesn't appear by the time you read this, just PM me.
Do you have video tutorials?
The software is very easy - literally fill in the blanks easy! But, we have over-the-shoulder video tutorials on specific things that some newbies may have need clarification - e.g. inserting images and videos, opening the software, building foreign language sites...if there is something you'd like us to cover, just PM me.
My antivirus software has pulled up a possible virus/malware. What should I do?
Some anti-virus programs pull up 'false-positives' for new software titles that do not have a long track record. There is NO malware in WEB 3.0 Site Builder. if your anti-virus software does pull up a false-positive - yuo can send the download to your antivirus software company for checking and white-listing. disable the AV software while you install WEB 3.0 Site Builder or change the settings in your AV software to permit installation.
Can I use images in the OTO for other projects?
Yes. Images in the OTO are Royalty-Free - yes. Use them with whatever you want.
What are the system requirements?
System requirements - Windows Vista or above. Takes up very little space (5mb)
When I use foreign characters in my content, they don't show properly
This is an issue with ALL html pages - when using foreign characters, you should use HTML character codes - please see html codes for foreign language accents. keyboard help.
UPDATE: Support for Right-To-Left languages (Arabic and Hebrew) is being added to the forthcoming updates.
Are future updates included?
Yes - future updates are free - make sure to register though because the software doesn't auto-update.
I didn't get the Bonus videos when I purchased the WEB 3.0 Video Site Builder?
The files took a while to upload but they're all there on the download page to be downloaded now.
The video edition sites don't display the background video on my mobile?
The HTML5 code background video will not display on some mobile devices and older browsers. Therefore, when creating a WEB 3.0 site with the video background edition of the software, you can insert mobile redirect code before the </head> tag and redirect mobile users to the standard WEB 3.0 site. We will update the VIDEO edition software in the next 24-48 hours so that it does this for you.
The video edition site I built takes a while to load. Can i make it load faster?
The speed in which a background video loads is mainly related to:
i. The size of the video file - we recommend keep videos to 20-30 seconds. The video is on a loop so that should be plenty.
ii. The server on which the videos are hosted. If you use dropbox as mentioned in the manual, only use relatively small video files. Better to use Amazon S3 which is cheap but servers are much faster. If you have your own server, you could use that but it should be a good spec NOT a cheap shared server.
iii. speed of your site visitors' internet access - not much you can do about that but most people in Western countries have sufficient internet speeds AND mobile devices will be redirected to a fast loading static image WEB 3.0 site.
I can't find the download page?
The downloads are accessible in your JVZoo account. Please log into JVZoo using the email address you used to purchase the product(s) and you will be able to download your products there.
The contact form doesn't work?
The contact form works through a php script. It will ONLY work on your web server NOT on your PC. Your web server MUST have PHP functionality. Most do but check with your hosting comapny if you're not sure.
I didn't receive my JVZoo confirmation email?
JVZoo uses GetResponse which has been attacked a few times. If you don't receive your confirmation email, open a support ticket with JVZoo. If you want fast access to your download page, please open a support ticket with us and provide your Transaction details.
I have a support question. How can I get in touch?
Click here
for our support desk (open 9:00am - 5:00pm GMT (Mon-Fri) and we check support sporadically at weekends.