Wp Rich Media Advertising Plugin Lets you create your own
Expandable, Push Down, Billboard, Takeover & Slide Banners.
brand-friendly ad units that tap into the breadth of cutting-edge
technology available today,
providing new tools that resonate with consumers
and serve as powerful vehicles for advertisers.
Providing The Canvas For The Next Generation Of Digital Brand Advertising.
Problem seeing Watch
Wordpress Setting

Demo
Introducing: version 1.0
This Wordpress Plugin that will allow you to create Rich Media Ads, which often are created in the form of pop-ups, expandable ads, floating ads, slide-in ads and pushdown content on the page.
Wp Rich Media Plugin is an easy to use WordPress plugin that allows you to create banners that slide in and overtop of any page content and a few more fun ways to do advertising on your website.
Simply upload your banner which can be an image, flash or HTML code, set your variables, preview, deploy.
Save an unlimited number of banners and show on any page, post within your site.
Customize it by adding your own close or open button. Set a display time.
Perfect for Special Events, Promotions or Opt-in Forms and Videos.
I found that the best solution was to develop a plugin that fit my specifications
and now I would like to give you the chance to use this Plugin too! I'f Youtube Bing and Yahoo Use Rich Media Advertising It must work well.
Lets take a closer look at what you can do with the
Wp Rich Media Advertising Plugin
It's Perfect for:
Product promotions.
One time offers.
Events.
Sign up forms.
Sell Ad space on your site.
Affiliate banners.
And much much more.
Key Features:
Show Banner only on post, page, or only the Homepage.
Easy to Customize No coding required.
Banner format can be: HTML, GIF, PNG, SWF or any JPG.
Create and save unlimited number of banners.
Have a first banner, or no first banner.
Change the speed of the animation when it opens.
Rollover to open, Rolloff to close.
Add a cookie to show only once per day.
Set the Dimensions for HTML Banners
Set where you want them to be placed. (top of page, middle of page etc.)
Add A Rich Snipet Code to a post to show Ad There.
Click to open, or Rollover to open.
Show an open button First.
Open Delay (set in seconds)
Set your Direction (top, left, bottom, right)
Set your Position (top of page, middle of page etc.)
Change the location of your close and open button. (top, left, bottom, right)
Multiple banners per page.
When you click the close button the banner disappears.
Paste any HTML code: Youtube, GetResponse, Facebook, Twitter ect.
Free Upgrades and more Features coming soon in Mid 2016.
Personal Use Rights
(Use on an unlimited number of your own websites)
I will be adding new Features over time to make this ever better.
Please send all request you would like to see in this plugin to my Email. Thanks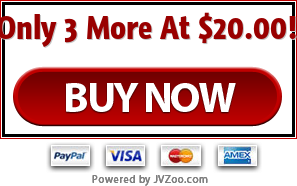 I'm confident you will find WP Rich Media Ads to be one of the most useful tools in your arsenal. You will find this to be an indispensable tool that you use in your online business everyday. Join today and be one happy customer that will be using Wp Rich Media Ads Plugin.
You have nothing to lose all of the risk is on me if you don't see an immediate change in the way you do things after exploring the techniques and tools you will soon have access to simply contact me and I will help get you on the right track or you can be on your way.
The decision is yours but this offer wont be around much longer so act fast.
All The Best,
Dale
FAQ
What do I need to use Wp Rich Media Ads Plugin
Your own domain and a website with WordPress installed.
Will this work on a Mac?
Yes, Wp Rich Media is a WordPress plugin that works on your WordPress powered website
which can be accessed from anywhere
via your PC, Mac, Tablet or Smart Phone.
What type of license do I get?
Depending on your purchase you will either get a single site license that can be hosted from one website, a multi-site that you can use on up to 100 personal sites or the developer license which you can use on unlimited client sites. Email me if you need the Developer license.
Please Note: You need to make your own Banners then you can add them.
You do not get any type of PLR or resale rights with this plugin.