Discover the Precise Facebook Marketing Strategies, the Exact Practical Tactics and Proven Personal Brand Building Methods that You can Use on Facebook to Attract Thousands of Loyal Followers, Generate Endless Leads for your Business, and Literally Explode Your Profits… In Just 60 Minutes A Day!
Angela Giles' New e-Book "Facebook Marketing in 60 Minutes a Day" ushers YOU into the Provocatively
Lucrative World of Facebook Marketing
.
Facebook Marketing in 60 Minutes A Day: Unlocks the Secrets of Building a Huge Business Using the Power of Facebook
Dear Fellow Internet Marketer,
Have you felt like you're doing everything you can to gain customers and it's just not working? You aren't the stumbling block, it's just the methods you are using… change them and you'll get remarkable results!
Tell me something…
Is the Internet a significant part of your marketing and business strategy?

Does your business depend on generating a constant flow of new leads?

Can your business benefit from word of mouth viral publicity?

Is personal branding the central pillar of your marketing efforts?
Nodding your head in agreement? It's time to start benefiting from Facebook. Millions and millions of people are joining social networking sites to connect with friends, forge new relationships, and share content.
More internet marketers are rushing to the social marketing bandwagon than the miners of the 19th Century California Gold Rush. It is not surprising since social networking is as good as a goldmine for marketers and everyone who wants to maximize it.
A quick glance at current Facebook statistics will show you why this makes sense.
800 million users and growing

2nd most popular site after Google

mobile users of Facebook are more active than web users

officially supports 70 languages

more than 35% of users are in North America

50% of active users log in every day

average user is connected to 80 community pages, groups and events

20 million people become fans of pages each day

250 million photos are added each day
… What do these numbers mean for YOU? Imagine the possibilities for your business!
… Don't walk away from the gold under your feet!
… Discover the secrets of building a huge business using the Power of Facebook Now!
Introducing…
"Facebook Marketing in 60 Minutes a Day"
Are you doing everything you can to gain customers, but, it's just not working?
… Change the methods you are using and you will get remarkable results!
Facebook has become the trailblazer of social networking with over 800 million users. The advantages of using Facebook as a marketing tool are unparalleled !!!!
It offers the maximum reach of any social networking platform

Easily discover your target market and niche audiences

Powerful viral marketing

Without spending a single dollar
One of my coaching clients gets over 67% of her business from Facebook. She utilizes the exact strategies that I have taught her in this e-book.
NEVER before has it ever been so easy to market effectively on Facebook in only 60 minutes a day.
You'll be amazed at the ability to establish real connections and to close sales…
Results are beyond staggering… They are OUTRAGEOUS!
Learn the fun, easy and powerful step by step techniques I use to grow my business using Facebook.
In my latest e-book, "Facebook Marketing in 60 Minutes a Day", I have revealed the exact steps you need to take to skyrocket your business too! You will learn:
How to quickly master the basics of Facebook

How to create a profile that attracts leads to you like bees to honey

Proven techniques to promote your business on Facebook

How to develop and sustain profitable relationships

How to increase your fan following daily

How to discover and leverage Facebook groups and joint ventures

How to advertise on Facebook without spending a single dollar

What not to do on Facebook
Discover how to:
Integrate your Facebook and blogging activities

Generate leads directly from Facebook by building trust and credibility with your target audience

Promote your products

Build your brand

Use the proper etiquette for social media
This book is a business owner's best friend. Change the way you are using social media now and forever.
Regular price is $97 but, for a limited time it is yours to use to build a huge business for a measly $5!
Download the ebook NOW!
Refer Your Friends, Acquaintances, and Other Business Owners.
Everyone deserves a copy.
I can't do this without YOU. I'm inviting you to share this with your friends so that every person that wants to build a successful business will receive a copy!
Are you ready to get started with
Facebook Marketing in 60 Minutes a Day?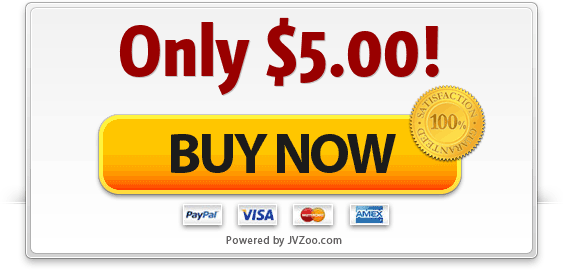 What are people saying?