Learn How To Improve Your Football Skills And Play The Beautiful Game At A Decent Level!
Dear Football Aficionado,
My name is Ioan Draniciar and I've been playing the beautiful game my whole life.
I'm not an ex pro player or a reputable coach. I don't consider myself an expert and I don't have all the answers.
What I can put on the table is my honest experience as an amateur football player which can help you improve your game so you can play football at a decent level.
This guide will focus mainly on developing a sound, clear mindset any soccer player should have during a game.
Some training drills will be mentioned but first and foremost I want you to have a clear understanding of what you're expected to do on the field, whether you're a defender, midfield player or striker.
Having a clear game plan and the proper mindset are the key elements with which you have to approach every game.
I can't promise that you're going to reach your full potential and play the best football of your life after you read this guide.
It takes time, practice and passion to be able to play good football. It does not happen overnight and even the best players in the world don't reach their full potential.
There is always something you can do better and even if you manage to do it perfectly a couple times, you'll never get the same results.
It's not the destination that matters, it's the journey.
Football is a team game and you have to be a team player.
Your goal is to improve your game in order to help your team play better football.
Your skills are the ticket to a better team where you can enjoy playing football at a higher level. And that is the ultimate goal you should aim for.
There is nothing more enjoyable in a game of football than having a group of great players who can leave aside any differences and play like a real team.
You need to understand that you can enjoy the game a hundred times more if you play for the team and not just for your own satisfaction.
Football will help you become a better person who values more the gift of sharing than receiving. Just like in real life, you have to give first in order to receive anything in return.
Here's what Football Mindset Development will help you comprehend:
Goalkeeping:
Conditioning: specific training routines you need to follow in order to be prepared for the game;
How to handle high balls with confidence and authority and how to dive properly;
Learn how to make yourself as big as possible and cover your angles;
How to collect the ball when a low shot comes in;
How to strike the ball with power after you make a save;
How to position yourself during a corner kick;
How to collect the ball in the air without getting hurt.
The reason why attack is the best defense;
How to defend one-on-one;
When you should tackle the ball;
What to do in order to keep your body under control when defending;
The best way to defend corner kicks;
How to position yourself when defending corner kicks;
How to clear the ball from corner kicks;
How to play the offside trap correctly;
Why good communication and physical fitness is crucial when playing the offside trap.
Midfield:
Which midfield player is the key element in any football team;
What is the role of a midfield player;
Why technique is so important when playing midfield;
How to hold the ball when you're under pressure;
Why good passing of the ball is crucial in the game of football;
How to control the ball when running at full speed;
Where and how to cross the ball when playing as a wing;
What is required from a good winger;
How to control and pass the ball correctly;
Why mobility and constant repositioning is important when playing in the center of the field;
What are the qualities that define a good midfield player.
Attack:
What is the role of a striker;
What a striker needs to do in order to get an open shot;
What a striker has to do when he can't take a shot;
Why off the ball movement is essential if you want to be a good striker;
How being fully fit can give you an incredible advantage over your opponents;
How to use the offside trap to your advantage;
Why it is crucial to be able to strike the ball with both of your feet;
How to properly prepare when taking a shot while running;
How to strike the ball when you're running at full speed;
How to prepare and take penalty kicks;
How to take free kicks: various techniques;
How hard training will help you play better football.
And now these same knockout football strategies can be yours!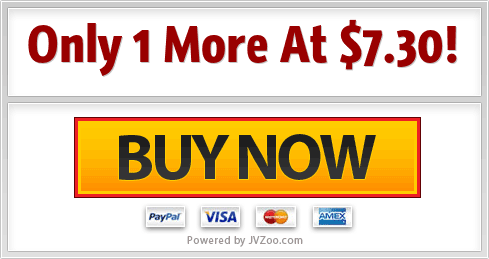 60 Day Money Back Guarantee
Try it risk free today!

If you purchase today, your purchase is 100% guaranteed.

If after reading the guide, you aren't completely satisfied and you haven't learned anything valuable, just ask and I'll be glad to give you a full refund.

All purchases may be refunded within 60 days of purchase, meaning that if you think your new guide isn't as good as I claim, you'll get every cent you paid back.

If the suggestions put forth in this report don't help you improve your game, I'll refund 100% of your purchase price, no questions asked.

Why am I taking all the risk on myself? Because I believe in the methods that I have written about in the Football Mindset Development guide.

I believe they work.

I KNOW they work.

I believe in the results I've gotten over years and years of sweating on the football field, and because of that I believe this guide will work for you.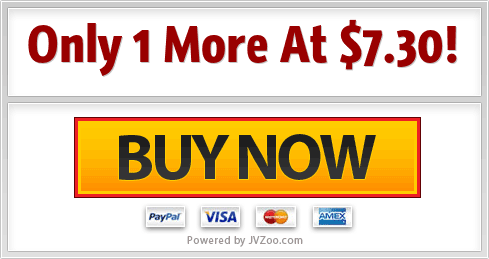 To Your Success,
Ioan Draniciar