Are YOU Ready To Discover How You Can Protect Your Affiliate Commision?
Is Your Commission Being Stolen?
You may not even know that it's happening
You Could Boost Your Commission By 300%
This is essential Software for all Affilaite Marketers
Dear Friend,
If you are an affiliate marketer this could be the most important letter that you read. Everyday affiliate marketers just like you and I are having our commission stolen from right under our noses. I'm going to be honest with you. I'm about to sell something to you here. And being upfront about such a thing is usually frowned upon by most marketers but I've got such an awesome product here for you that you'd be glad that you chanced upon it. Is it fair to say that unscrupulous people want to cheat you out of your commission. Let's be honest you've done all the work to get a prospect to the sales page, it's only fair that you get paid, Right!
Is It Possible to stop the Commission theft?
Yes, Introducing
The Smart Affiliate Link Cloaker
In fact, you are now probably closer to the solution than you ever been. The Smart Affiliate Link Cloaker will securely hide your Clickback, WSO JVZoo etc affiliate links. Because it conceals the fact it's an affiliate link, you can increase your click through rate.
Buyers are often reluctant to click on affiliate links. The Smart Affiliate link Cloaker makes your link natural. It can even give the impression that it's your product.
Let take a quick look how it works. Let's say that you find a product that you want to promote. You grab an affiliate link. It could look something link this http://www.jvzoo.com/products/3180-Smart-Clickbank-Site-Maker Beside looking messy, it's not hard to work out that's an affiliate link.
With the Smart Affiliate Link Cloaker you can totally disguise the link. Here's a link that I made: http://thesmartwaytowork.com/Recommends/clickbanksitemaker.html The link above looks like is a file on my blog.
My blog is at www.thesmartwaytowork.com I created a file call "Recommends" you could call it anything you want. A few ideas "our shop" "Awards" "Affiliate Tools"
I urge to click on both links. You'll notice the difference in the appearance of the address bar in your browser. The cloaked link only displays the cloaked link and not the destination link. The commission thief has no way of knowing how to hi jack your affiliate link. This video show how easily you can cloak your affiliate link with The Smart Affiliate Link Cloaker
The Smart Affiliate Link Cloaker
The Must Have Software For All Affiliate Markerters
Put a stop to your commission being stolen today. This is highly effective. Also the links are Google friendly. You may find that using Smart Affiliate Link Cloaker improves you ranking in Google
The Smart Affiliate Link Cloaker will protect all your affiliate links and

The Smart Affiliate Link Cloaker will keep your hard earned commissions from being stolen from under your nose.

Your prospects won't even notice it's an affiliate link. The best part, you'll still earn for your commissions!

It's your choice where you send them. No need to send them to the merchants' squeeze pages. Instead send your prospects directly to their sales pages or even your order page

You can even create your own sales page. Then sent your prospect directly to the order page.
Using the Smart Affiliate Link Cloaker can maximize your affiliate earnings. Don't lose another commission act today and get the Smart Affiliate Link Cloaker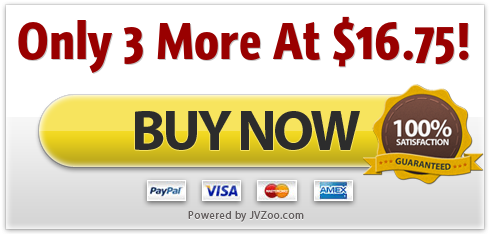 Bonus
Keep All Your Eggs In One Basket – Not! Cracking The Adsense Affiliate Code For Over Easy Profits EBook and Audio file. If you act to today I am going to include The PLR rights to the "Keep All Your Eggs In One Basket – Not! Cracking The Adsense Affiliate Code"
Bonus 2:
Podcast Assistant In A Box
"How Would You Like To Sound Just Like A Professional News Anchor The Next Time You Create Your Own Podcast Without Having To Have The Budget Of A TV Network?"
Think you could create a podcast to promote your affiliate products!
But wait also included with this bonus is the resale rights!
Yes, I want to claim my copy of the Smart Affiliate Link Cloaker.
Plus I want to claim my fast action bonus Keep All Your Eggs In One Basket
& Not! & Podcast Assistant in A Box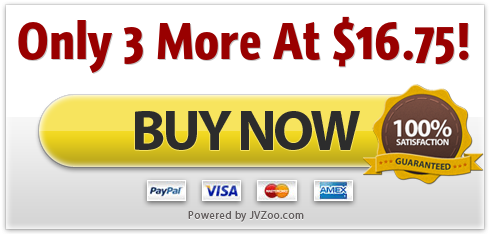 ;
30 DAYS MONEY BACK GUARANTEE!
100% Money-Back Guarantee: Try out 30 Days. If you are not satisfied with The Smart Affiliate Link Cloaker in any way within those 30 days, just let me know. I'll send you a complete refund, no questions asked. The risk is on me to deliver, and you to apply.
I recommend that you act today before I see sense and raise the price or remove the fast action bonuses click the buy button now for instant delivery.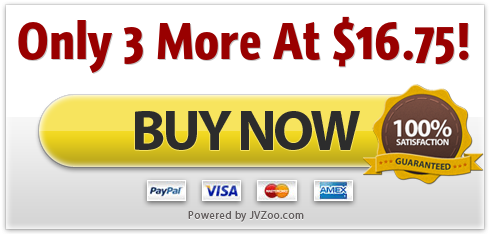 ;
Protect your affiliate earnings today. Don't lose another penny to the affiliate thieves.
P.P.S. I asked some people to check out what I have to offer and they offered to pay me twice the amount because of the immense value they are getting. That says a lot! So get it now!