Anyone Can Brew Beer at Home. This Handbook Will Show You How!
Brewing Beer At Home Is Becoming One Of The Fastest Growing Hobbies Out There Today. See How Easy Brewing Your Own Beer At Home Is With
"Gracie's Guide To Brewing Beer At Home."
... All the Information Needed to Successfully Brew Quality Beer at Home.
It is worth repeating, "Gracie's Guide to Brewing Beer at Home" is your one resource that provides you with all the information needed to successfully brew quality beer at home. No other book covers the bases like Gracie's Guide to Brewing Beer at Home.
Have You Always Wanted To Brew Your Own Beer But Didn't Know Where To Start?
"Gracie's Guide To Brewing Beer At Home," takes you through the entire process. Here are some of the topics covered in this EBook:
Introduction To Home Brewing

A Perfect Hobby For Anyone Who Loves Beer

Looking Before You Leap into Home Brewing

Getting Set Up to Make Beer
Never made a Home Brewed Beer Before? "Gracie's Guide to Brewing Beer at Home Will:
Get That First Batch of Beer Brewing

Give You Tricks of the Trade for Making Great Beer

Teach All You Need to Know About, Grains, Malts and Hops

Share With You Secrets That Beer Making Gurus Use to Make Great Home Brewed Beer
Brewing Beer at Home is a fun and exciting hobby that can be shared with friends, love ones and family members who love good beer. Many people have also discovered second careers that began with a batch of home brewed beer.
"Gracie's Guide to Brewing Beer At Home" also covers:
The Complete Bottling Process

The Fast Track to Home Brewing

Beer Making Equipment
So what are you waiting for? Pick up this little for the crazy low price of

$4.95

and get started making your first bnatch of quality home brrewed beer. That's right, just

$4.95

for Gracie's Guide To Brewing Beer At Home.
The even crazier part of this deal, is that for any reason if you are not happy with your purchase, just return it within 30 days for a full refund. That's how sure I am you will not only enjoy this guide, but the hobby of brewing beer at home as well!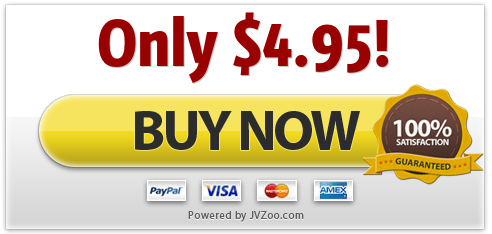 Thanks for looking, and I hope you enjoy no only this EBook but years of brewing quailty beer!
Cheers,
Mike Angarola
PS - Other Products in the Gracie's Series You Might Enjoy.
Gracie's Healthy Living - The Complete Mediterranean Diet
Gracie's Soup Kitchen - A collection of Easy to Follow Soup Recipes