Discover The Secret Of How To Eat Healthier
Without Giving Up The Flavors & Joy Of Food
Instantly... 100% Guaranteed!
You're wrong. Dead wrong. If you think you can't get super healthy food choices for your whole family instantly, and without giving up those special tastes and flavors they enjoy then you're lying to yourself. Or, you simply don't know the "secret".
The secret missing ingredient or missing food is easy. It's super healthy, and you can lose weight, have more energy, sleep better and enjoy improved vitality. What is this powerhouse ingredien? It's two types of food actually, juices and smoothies.
Juices and Smoothies can change your life by...
Helping you lose weight and get the body you always wanted

Reducing your reliance on nutrition empty sugar and caffeine and instead you absorb lots of nutrition rich energy

Giving you a lot more dietary fiber to help detoxify your body, regulate and improve your intestinal health

Providing your body with a multitude of vitamins, minerals and many other phytonutrients (you won't find in any pills) that are proven in numerous studies to help prevent major diseases like heart disease, stroke, diabetes and cancer

Improving your mental acuity and memory, especially as you get older

Helping your skin, hair and nails look healthier because they're getting the nutrition they need to look great

Saving you lots of time in food preparation and cooking while making your fresh fruit and vegetable choices quickly available to your digestive system

Letting your body enjoy quality sleep by enabling it to combat stress and letting it repair itself with the right ingredients every day

Making it easy to get your kids to drink the nutrition they need every day with no more hassles over getting them to eat those veggies

Allowing your body and those of your family to fight common viruses and other infections and significantly reduce the days you all have suffering

You know, a person could fill up an entire book with all these secrets. I know, because I did.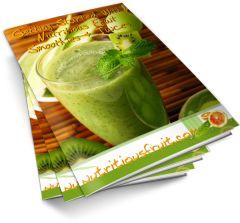 It's called "Getting Started With Nutritious Fruit Smoothies & Juices". It has tons of insights and helpful advice as well as over 40 recipes for getting started with smoothies and juices.. Not only do I tell you about them, I show you exactly how to make them!
Soon I'm planning to actually make this into a hardcover book. Perhaps I will. But this was more a labor of love for me than anything. At this time I'd just like the satisfaction of immediately getting this information into the hands of as many moms and health conscious folks as possible. So I've just put it into an PDF ebook, and I'm offering it personally and directly for only $14.95 $5.00.
Here's an insider's look at what you'll be getting when you happily involve yourself with Getting Started With Nutritious Fruit Smoothies & Juices today:
As well as learning how to Add Smoothies and Juicing Into Your Daily Life for:
Breakfast

Snacks

Pre/post workout

After dinner snack
In addition you'll learn...
The tools you need

What to put on your supermarket shopping list

What veggies to use for Green smoothies

Which fruits and berries

Extras and add-on's and tips for success
And, here is just a sample of the Over FORTY smoothie recipes you also get:
Lemon Berry Smoothie

Love that Fruit Smoothie

Peach and Almond OJ

Energize Me Smoothie

Pick Me Up Smoothie

Melon Berry Smoothie

It's All About the Juice

The Greener Side of Fruit Smoothie

Relax Me Smoothie

Summer Garden Salad
And All The Risk Is On My Shoulders
When you offer these secrets, as I do, then you can make an amazing guarantee. Mine is simple: devour my ebook and if you doesn't give you the many ways to to boost you and your family's health, please contact me and ask for your investment back. I will return every penny of your purchase promptly and without question. And for any reason at all (or even for no reason) you are unsatisfied in the next 30 days, just email me and I will return the total amount of your purchase to you.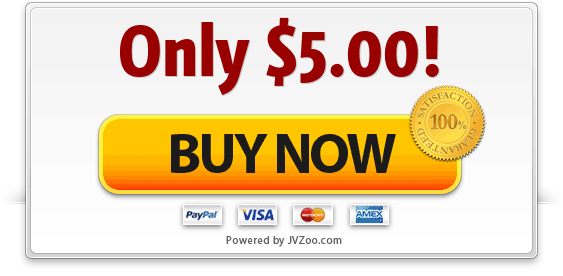 --Phillip Paris
www.NutritiousFruit.com
P.S. Make the change to better health and enjoy the tastes of doing it today!