Amazing Facebook Ad Templates:
Proven to Increase CTR and Conversions!
Do you want to increase your Facebook Ads CTR and conversions?
If yes, then "Amazing Facebook Ad Templates" - WSO is for you!
Create stunning Facebook Ad images with our templates in a few clicks!
Transform dull ad images to something that will get more attention!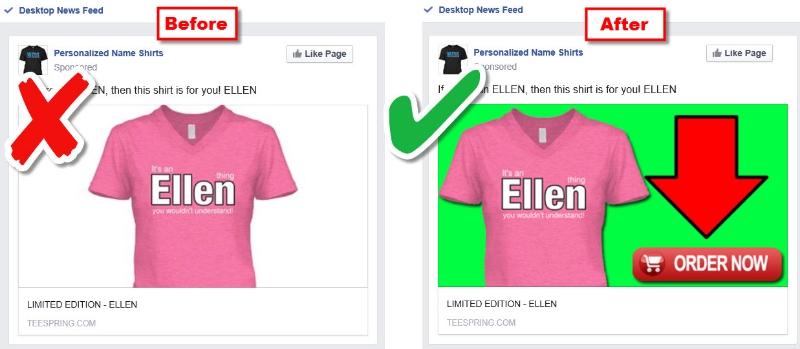 Proven to Increase CTR

and Conversions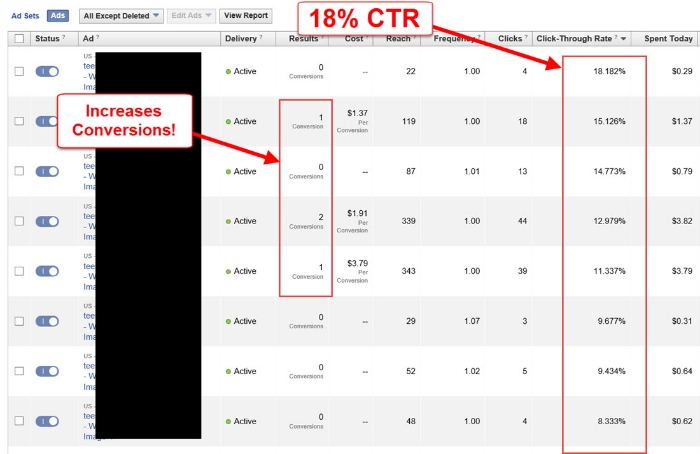 Over 100 proven templates to choose from to cater all your needs!
The "Amazing Facebook Ad Templates" was created to provide effective Facebook ad templates for newbie's and experienced marketers.
These templates are designed to get the highest possible CTR's and conversions.
The templates are using colors, borders, buttons and icons that are proven to increase the performance of your ads.
More importantly, we are using the exact ad image dimensions for the right column and news feed ads (desktop and mobile). May it be "Page Like" campaigns, "Clicks to Website", "Website Conversions" campaigns, "App Install" campaigns and so on…
The templates will come in .psd format. In other words, you simply need either Photoshop or Gimp to open the files. I understand that Photoshop is a bit pricey. But you can use "Gimp" which is FREE.
Simply add your preferred product image to your chosen template, and you're ready to upload it to Facebook Ads Manager.

Or hand the templates to your graphic designer and you are all done!
Here are some of the ads using our templates in live action promoting Teespring shirts:
News Feed: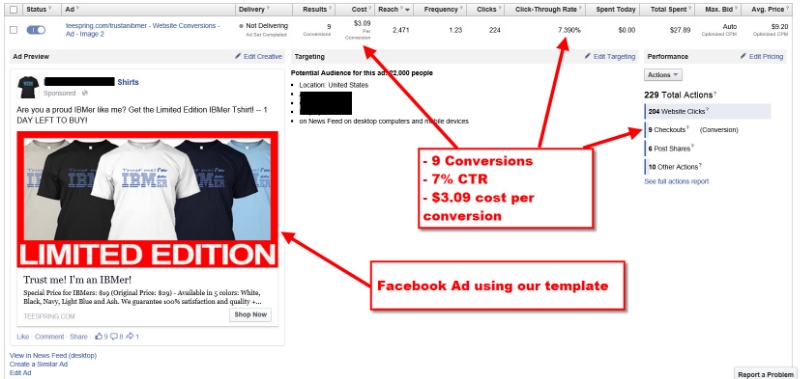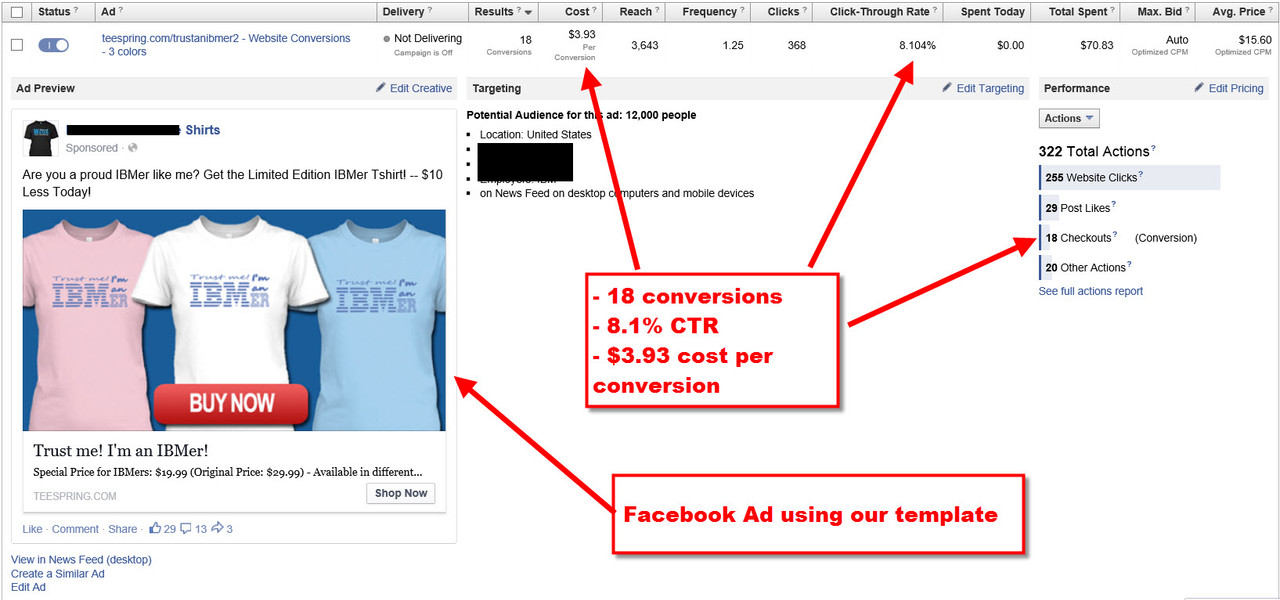 Right Column: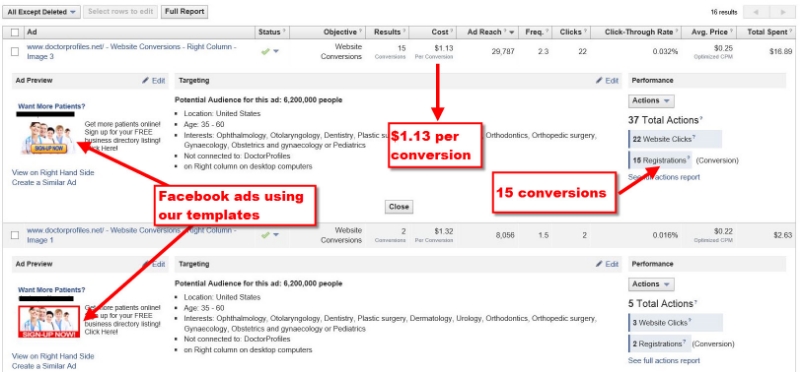 Let me clarify that these ad templates work best with the right targeting and ad copy. I won't be able to teach that here since that would require another course to teach.
In this WSO, we will be focusing on the proper way to use ad images using "Amazing Facebook Ad Templates".
We have created over 100 templates that you can use! A 26-page detailed manual will show you exactly how to use the templates. Follow the screenshots and instructions and you're good to go.
Bonus Item: Facebook Ad Settings Tips
Plus, we will be giving away "Facebook Ad Settings Tips" PDF guide for FREE if you will purchase the Amazing Facebook Ad Templates TODAY. In this bonus, you will learn the most important settings in your Facebook ads to boost your CTR and conversions even further. This PDF guide alone is already too valuable to miss!
The regular price of this WSO is $29.00! But we've decided to offer it for only $13.00 if you will buy today!
Plus you'll be getting "Facebook Ad Settings Tips" PDF guide for FREE which I normally sell for $17.00! So act fast and click the buy button below!
This investment is worth it! You'll definitely get the most out of your Facebook Ads! You'll no longer spend hundreds or even thousands of dollars on ads that doesn't work!
We guarantee 100% satisfaction! If ever you are not satisfied with the templates, let us know and we'll refund your money in full! No questions asked! Click the buy button below!